Books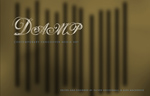 By Oliver Hockenhull and Alex Mackenzie
DAMP: Contemporary Vancouver Media Arts, is a singular effort, a visually exuberant work that is also on the vanguard of theoretical engagement, a symbiosis of form and content, in full-colour throughout, inclusive of extensive imagery, graphic intrigues and typographical accent—a rare and desirable art-infused statement of the city's media art scene—now.
DAMP is a long overdue critical engagement regarding the specificities of contemporary Vancouver media arts. The editors' effort is not so much to look to the past, nor to confine themselves within the borders of a collective of one sort or another. Their intent is to examine and speak to the now and the future of practice in Vancouver, its relationship to world art-media, and to the strategies of artists in this particular region. Origins of thought—from First Nations source code onwards—create a framework and starting point from which to study this mediacity. By re-focussing on the relative unknowns of this scene—the hidden and supressed histories, the city's internal and external mythologies and imaginary futures—they are revealing a plainly visible but unacknowledged praxis. DAMP will act as a catalyst for discussion that stretches well beyond this locale, as it creates response and reaction from points east, internal, and beyond nation borders.
DAMP includes over 25 contributions from such artists as Laiwan, Fiona Bowie, Ann Marie Fleming, David Rimmer, Warren Arcan, and Yum Lam Li, and critical essays by such well respected Vancouver theorists as Clint Burnham, Jayce Salloum, and Randy Lee Cutler.
ISBN 1895636892
11 x 7.5 | 144
40.00 CAN / 40.00 US
Rights available: World
ANVIL PRESS BOOKSTORE
Payments processed by PayPal
ISOLATION DISCOUNT: 30% OFF ALL BOOKS: For a limited time, all books are 30 per cent off



REST OF THE WORLD READERS
40.00